New Palfinger Hooklift Bodies For Sale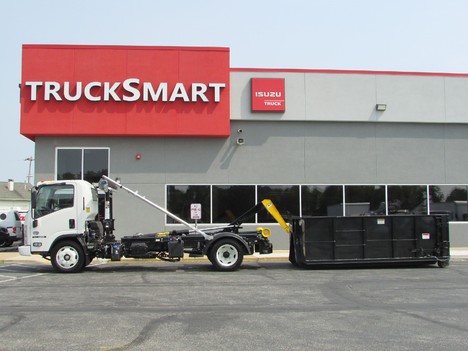 Palfinger T-12L, 12,000 Pound Capacity Hooklift, Dual Articulation For True Dumping Operation, 48 Degree Dumping Angle, 36.25 Inch Jib Height, Can Load And Carry 12-14 Foot Long Bodies, High Pressure 4,000 PSI Hydraulic System, System Weighs 1,320 Pounds, Highest Weight-To-Lift Ratio In The Industry, High Tensile Strength Steel Reduces Hooklift Weight And Increases Payload, Minimum Cab To Axle Length Of 96 Inches, Maximum Cab To Axle Length Of 108 Inches, Minimum Truck GVWR of 17,500 Is Required, Minimum Front Axle Rating of 6,000 Pounds And Rear Axle Rating of 13,500 Pounds, Palfinger Hooklift Assembly. Various Sizes Available. Call Parts at 215-946-7221 for Details and Pricing.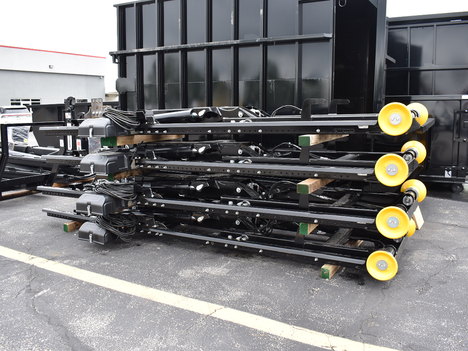 PALFINGER 9' CITY ELECTRIC HOOK LIFT ASSLY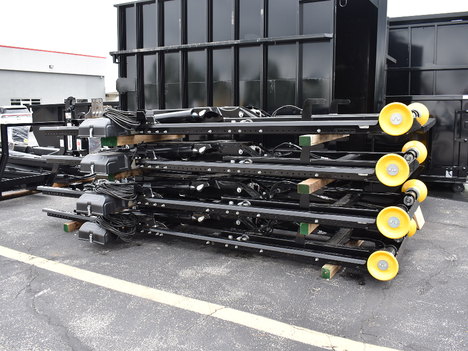 12' PALFINGER HYD HOOK LIFT FOR SHORT W/B PHT12S" "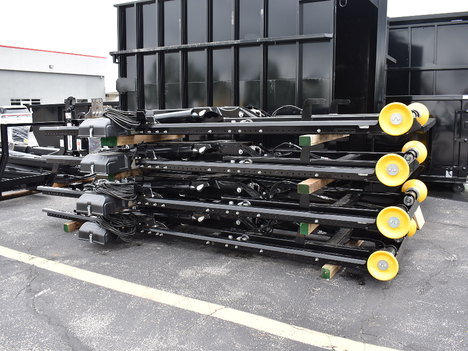 12' PAL HYD HOOK LIFT ASSLY PHT12L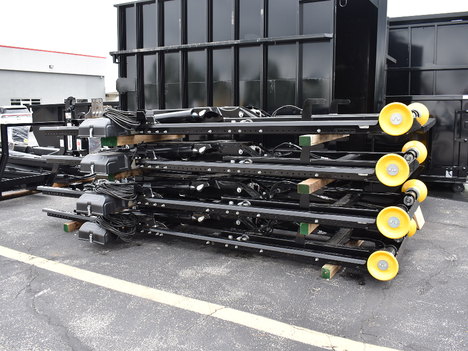 Palfinger T-12S, 12,000 Pound Capacity Hooklift, Dual Articulation For True Dumping Operation, 52 Degree Dumping Angle, 36.25 Inch Jib Height, Can Load And Carry 10-12 Foot Long Bodies, High Pressure 4,000 PSI Hydraulic System, System Weighs 1,280 Pounds, Highest Weight-To-Lift Ratio In The Industry, High Tensile Strength Steel Reduces Hooklift Weight And Increases Payload, Requires Cab To Axle Length Of 84 Inches, Minimum Truck GVWR of 17,500 Is Required, Minimum Front Axle Rating of 6,000 Pounds And Rear Axle Rating of 13,500 Pounds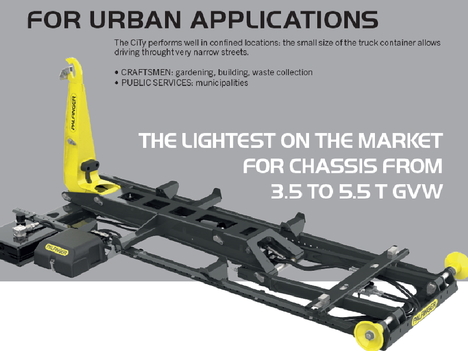 Palfinger CiTy Hooklift, 6,600 Pound Capacity, Loads And Carries 9-11 Foot Long Bodies, 36 Inch Hook Height, Lightest Hooklift On The Market, Easily Work In Confined Spaces, Minimal Maintenance With Self Lubricated Bushings, Requires A Cab To Axle Length Of 84 Inches, Requires A Minimum of 14,000 GVWR And 5,000 Pound Front Axle Capacity And 9,000 Pound Rear Axle Capacity